Born 25th December 1890 Gateshead, England
Died 2nd October 1976 Battersea, London, England
Christopher Feetham's early life was somewhat eventful. He married Henrietta Veronica Thompson on 21st February 1914, and over the next 15 years or so, they had five children. But at some stage between 1914 and 1918, he left his family (in Gateshead) and set up in London; eventually starting a new family with Amy Dorothy Chilman Barnett. They had ten children together, and remained a couple up until Chris' death in 1976.
Christopher fought in the First World War, and according to him, was torpedoed twice. But Christopher's significant achievement came on 10th November 1918. He was on board the SS HORNSEY docked in Sunderland, England, when a fire broke out. He helped to put the fire out, and was awarded the Albert Medal. His citation reads as follows:
Christopher Feetham, fireman of the steamship SS "HORNSEY", of London, is recommended by the President of the Board of Trade for the award of the Albert Medal.
On the 10th November last, while the SS "HORNSEY" was lying at Sunderland, a fire broke out in the mess-room and adjoining saloon. A quantity of ammunition was on board and there was accordingly a great risk, if it exploded, of loss of life and property, as the effects of the explosion would probably not have been confined to the shipping in the harbour but would have spread to the quay.
The whole of the ship's company behaved admirably; there was no case of desertion by a single member of the crew, and the Master, Chief Engineer, Steward, Second Mate, and one of the Gunners did exceptionally well in their efforts to get the fire under. The decisive factor, however, in extinguishing it and saving life and property was the heroism of Feetham. He volunteered to be let down into the cabin and there, waist high in water, he was able to direct his hose on to that part of the fire which would have exploded the ammunition in a very short time. As it was, some of the ammunition cases were already scorched.
It was at the greatest risk of his own life that, after a long series of attempts in conjunction with other members of the crew at extinguishing the outbreak, he went down alone to make a last effort, which happily was successful, and he undoubtedly saved a very large number of lives by his exceptional courage.
February 1919
Christopher's later life had some controversy; one episode was the loss of his Albert medal. He claimed to have lost it aboard the SS OSTRIL. In a letter he wrote:
Dear sirs, I have had the misfortune to lose my "Albert Medal", which was awarded to me on Nov 11th 1918, and I am very anxious to have it replaced. This medal was awarded to me for bravery whilst I was serving in the merchant service during the war. Kindly let me know if there would be much cost to regain my medal as I am not in good financial circumstances having a family of eight children to keep.
Thanking you in anticipation of an early and favourable reply
I am yours faithfully
C. Feetham
The powers that be didn't believe him and refused to give him a replacement. But some years later, the Government issued a directive to [all] Albert Medal holders, instructing them to return their medals. This was no punishment, but a change of award; Christopher was awarded the George Cross in its place
See http://www.gc-database.co.uk/recipients/FeethamC.htm
This is an excellent web site and superb resource on George cross holders.
Also see http://cgi.stratfords.free-online.co.uk/cgi-bin/gc.php?exchan=am&sorder=surname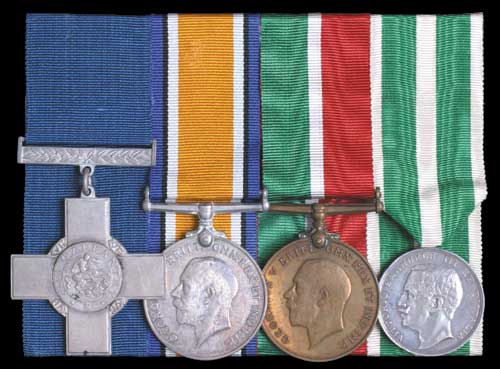 Copyright: Noble Numismatics Pty Ltd.
Chris' Medals: George Cross; British War Medal 1914-18 (Christopher Feetham); Mercantile Marine War Medal (Christopher Feetham); Messina Earthquake Medal. First award engraved, last medal unnamed and others impressed.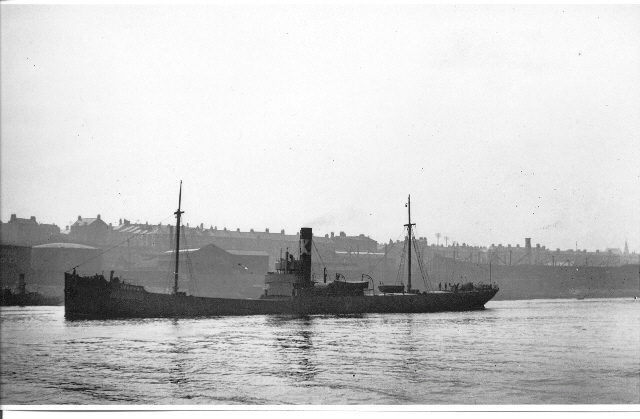 SS Hornsey courtesy of Neil W. Mearns, from his book: Sentinels of the Wear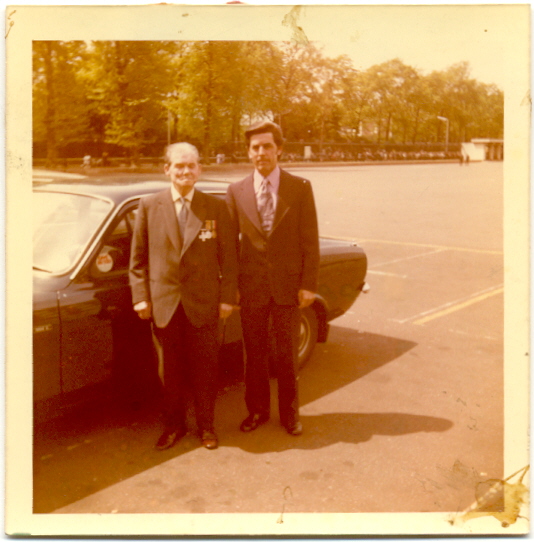 Chris after collecting his GC, along with son Lesley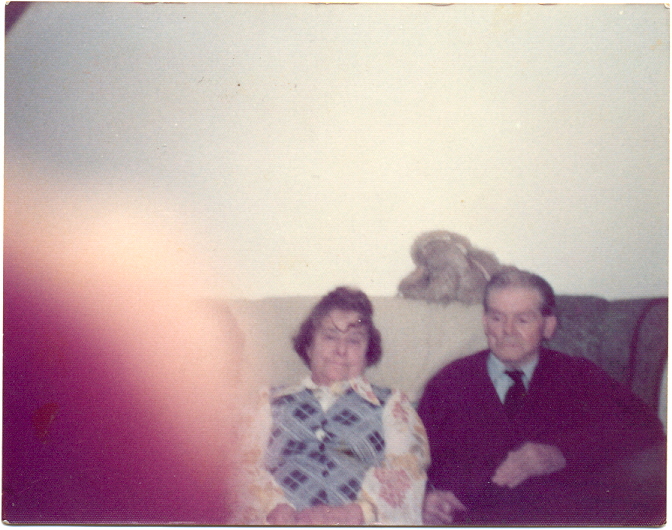 Chris with Amy, his long term partner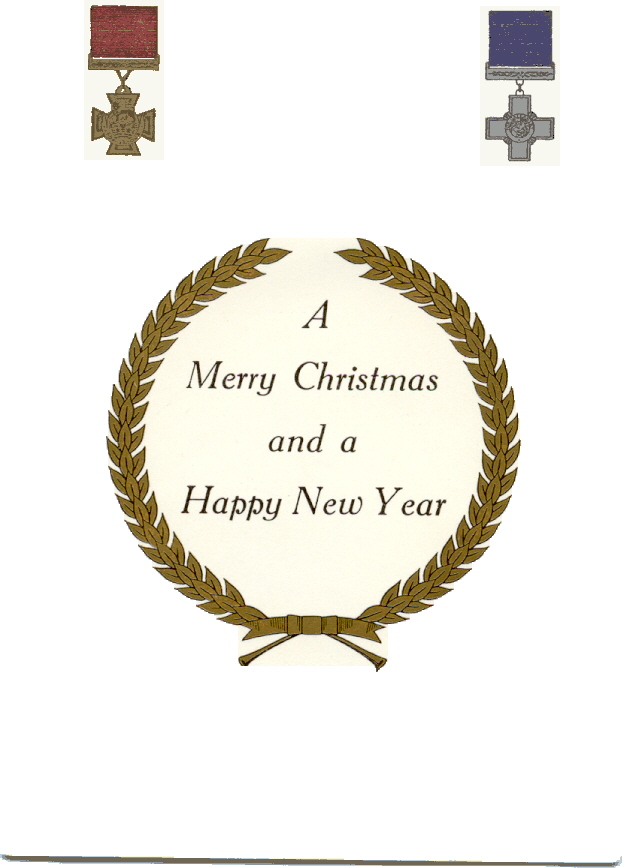 Christmas card sent in 1972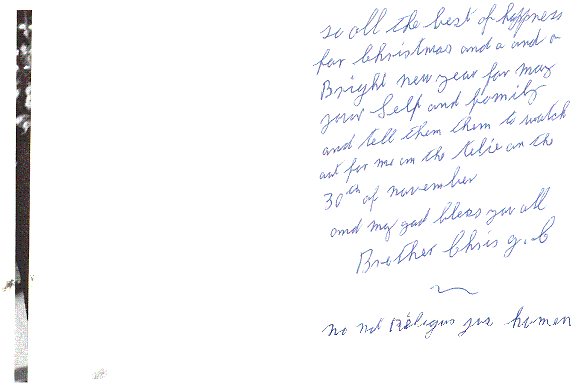 Comment inside of Christmas Card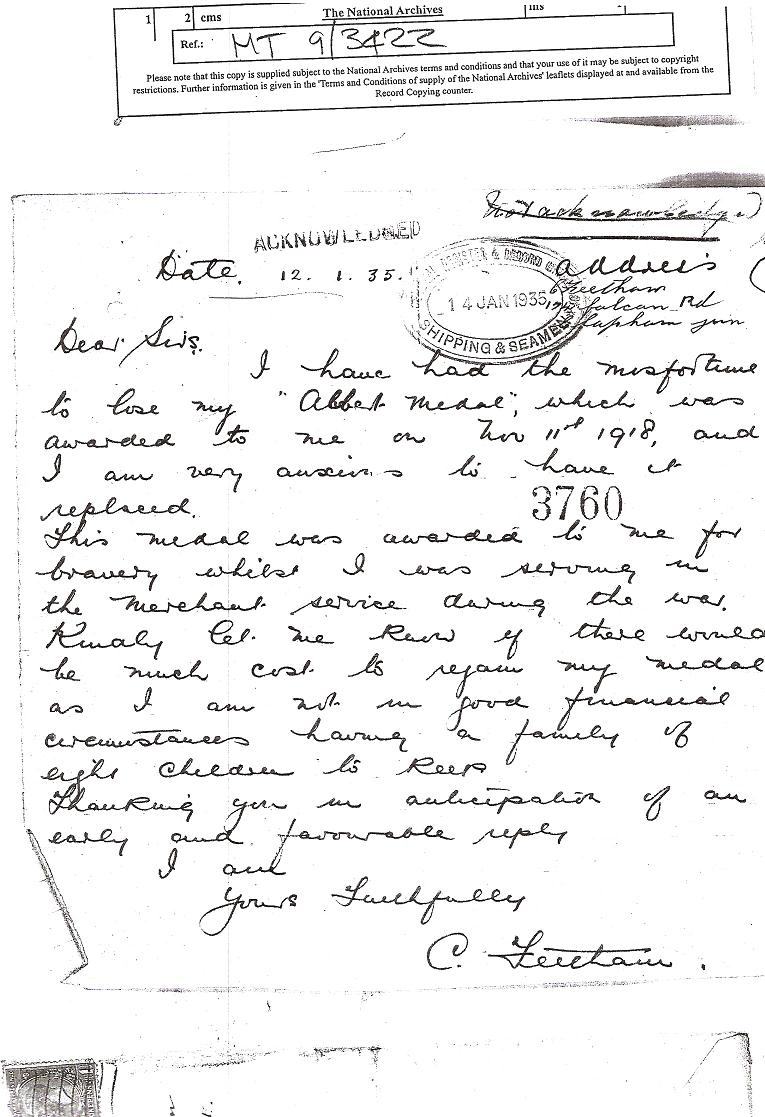 Chris writes to the authorities about loss of AM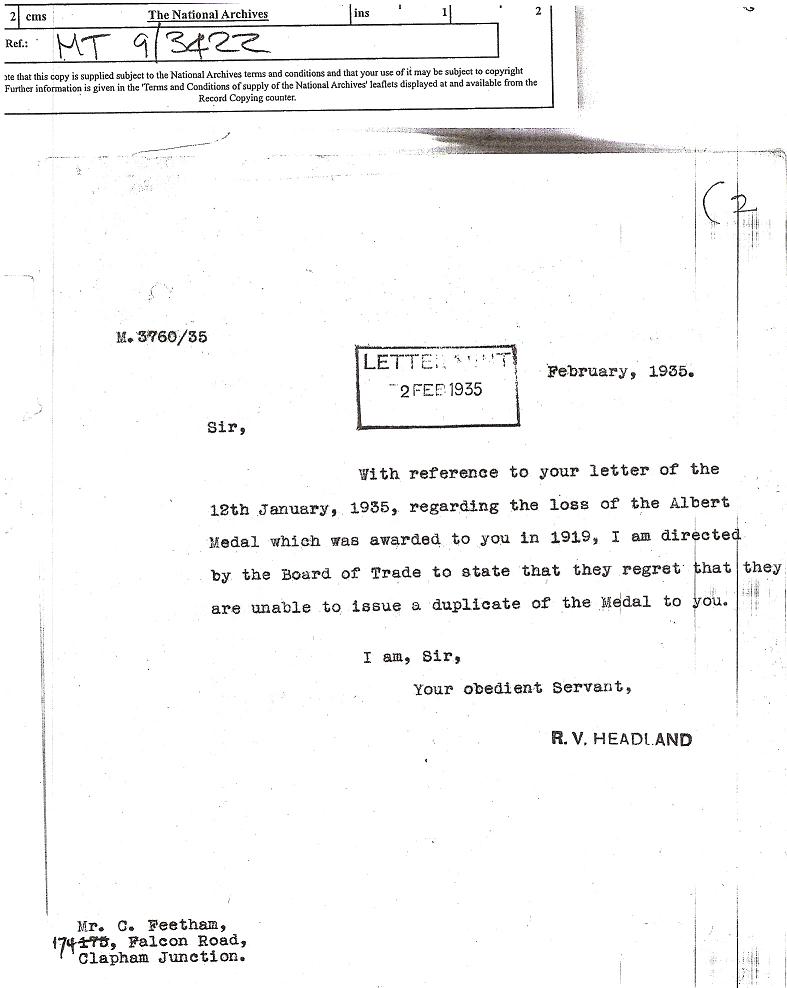 Rejection letter